I was smitten with the most recent cover of Anthropologie's catalog. I love the layered bracelets, so colorful and fun. What I didn't like was the price tag on these cheap bracelets. So, I went in search of inexpensive options to give me the same look without the same prictag.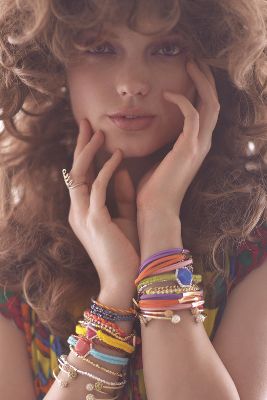 Here is what I found on my run to Target.
While Anthropologie's version is more colorful, I think I captured the essence with the layering, a little bling, and the tropical colors. I actually got even more bracelets in more fun colors and am on the hunt for some more.
Here are some inexpensive options to recreate the look.