So, I was over at Roxy's this am and saw some new stuff that Anthropologie is rolling out for July. I am seriously swooning. I am going to have to sell off a ton of stuff to afford all of the clothes I plan on purchasing, perhaps my first born too, haha!
Here are some of my "Love at First Sight" items...
Tie Dyed Maxi Chemise
$148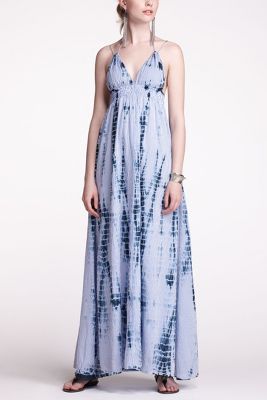 This beauty has been out for a few weeks. Why no reviews??? Am I the only one who is loving this look? This dress is at the top of my wish list. It fits into my lifestyle near the beach and is unlike anything in my closet. Should I purchase at full price? If not, I'm sure it will only get worn once before packing away til next summer.
Dixie Dot Dress $118
This is a great summer dress that will transition easily to fall with proper layering. I love the dots and flowiness of the skirt portion and since half my tops make me look preggo I am not concerned with the voluminous mid-section. :)
Animal Kingdom Blouse
$78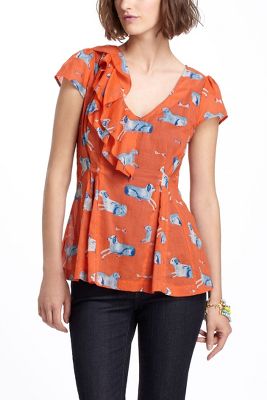 Dogs? Lambs? Not 100% sure but I love the potential this all cotton blouse has. The color combo is beautiful, the print whimsical, and the flounce so feminine. I want to try this one on ASAP to see if it looks good on me.
Garden Sketch Top $88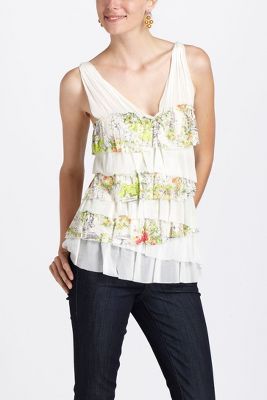 I'm not loving the synthetic material of this top but it looks like it might wash well and the flower print is my favorite type of flower print. This top is very pretty and looks easy to wear. I can't see getting this at full price but would likely pay $50 for it.
Floriography Cardigan
$138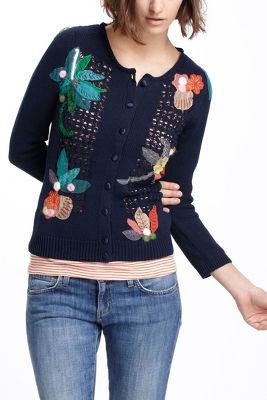 I really cannot imagine passing this sweater up. However, since I'm not going to have a chance to wear it til the fall I can imagine hunting it down once it finally hits sale. It is all cotton, colorful, and pretty much everything I love about Anthropologie clothing. Mine, mine, mine!
Satsuma Sweater Tank
$148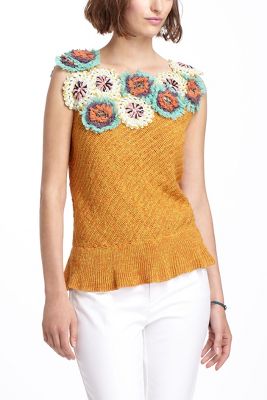 This sweater looks like it could be wonderful or a disaster in real life. I love that it is made of a cotton-linen blend so it will work on warm (not hot!) days and the colors work into the fall. I definitely want to try this sweater on.
Striped Spinnaker Blazer $98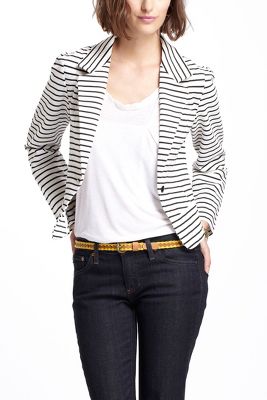 I really want a striped blazer in my closet and am sad I missed out on past renditions. I really want to love this blazer despite the synthetic materials. It has spandex which I really love in my blazer as they tend to be uncomfortable to move in without it. I'm not sure I would pay full price for this but so long as it looks as good on me as it does the model I will definitely make this a sale purchase.
River School Skirt $98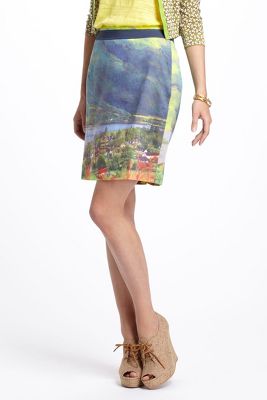 The print is what I am after in this skirt. I'm not sure the cut will work on my bootylicious bod though. A couple of other negatives to point out too; the print is off at the seams and the lining is polyester. Getting beyond all that may prove to be tough but I will gladly give this skirt a go and hope to purchase on sale.
Wing Tile Necklace $4
2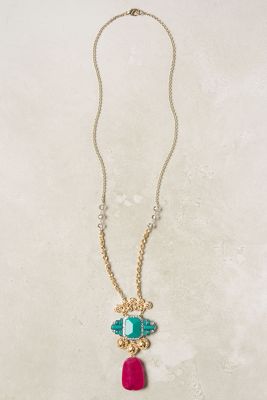 I love this necklace. The price is right and the color combination is really great. I hope I can find this in store, otherwise I'm going to be forced into purchasing it online which will induce all kinds of naughty shopping!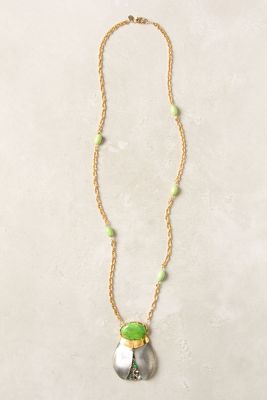 This necklace is super cute and super pricey which can be a dangerous pair! I really adore this necklace though and hope I can make it mine on a second cut.
Karina Wingtip Heels
$128
I really like both colors of these shoes. They have such a sweet retro vibe, plus they look super comfortable too. Would love these for fall.
Phew! Looks like I will be unloading a lot of items from my closet so I can acquire some of these beauties. And usually by time items hit sale I have lost some love so I'm sure it won't be as bad on my wallet as it first appears.