I have nothing against buying imported products. I buy them, and buy them often. But, when I have the opportunity to spend my money on something produced right here in the good 'ol US of A, I do. I love supporting American companies, American workers, and the American economy in general. I love, love, love America and believe this country may be the greatest in the world. We are generous to our citizens and those across the world with our helping hands in kind and with money. We incorporate all cultures into our own, embracing the world's foods, religions, philosophy's, medical practices, sports, and customs. We love diversity and cultivate entrepeniurship like no other in the world. We have the most opportunity as evidenced by our innovation, lack of class restrictions, and ability to come from nothing and become a billionaire. We are not perfect, but we strive as a country to better ourselves everyday and change our beliefs and values as we learn to be better, more accepting people.
I know it's not a special American holiday today, but in honor of this great country of ours that is constantly scrutinized and criticized I thought it would be nice to remind people of how great our young country is and show some great finds that Anthropologie is carrying made right here in The Land of the Free and Home of the Brave.
O by Organic has several home grown pieces.
I own this lovely dress yellow dress and am waiting on the blue dress to arrive. Another bonus on these dresses? Organic cotton and recycled cotton materials.
A few other dresses made in the USA: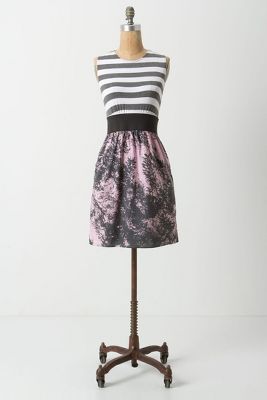 Some Lovely Skirt Options:
Faded Pleat Skirt
Nerja Petite Skirt
Tops:
Most Designer jeans are made in the USA. I'm liking these right now:
Love these Boho Sandals:
And you cannot beat Anthro's quirky home goods:
I am pleased with Anthropologie's collaborations with artists of unique goods all over the world and right here in the US. I hope Anthropologie will continue to seek out our citizens and small companies to sell their goods and I will continue to buy.
Do you read labels? If given the choice do you tend to pick an American made product or do you just buy whatever is cheapest/you like best?